134th Annual Meeting of the Japanese Forest Society
134th Annual Meeting of the Japanese Forest Society
Last updated: 22 March 2023
· Abstracts of the 134th Annual Meeting of the Japanese Forest Society
· Manual of "Ovice", a virtual space where you can meet each other using avatars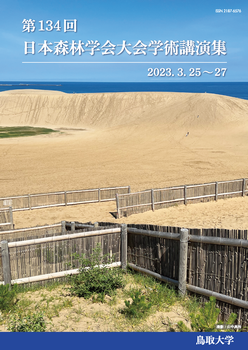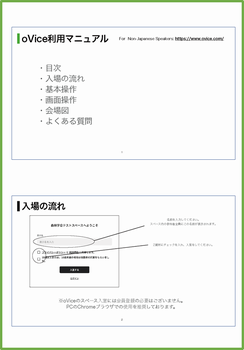 Contents
Schedule
Saturday, March 25, 2023
9:00 a.m.–12:00 p.m.  Opening ceremony, awards ceremony, and awards lectures
1:00 p.m.– 5:00 p.m.:  Public symposium
Sunday, March 26, 2023
9:00 a.m.–12:00 a.m.:  Sessions and planning symposia
1:00 p.m.–5:00 p.m.:  Sessions, planning symposia, and official events
Monday, March 27, 2023
9:00 a.m.–12:00 p.m.:  Sessions and planning symposia
1:00 p.m.–5:00 p.m.:  Sessions, planning symposia, official events, and closing session
Virtual Social Space
During the meeting, attendees can chat and exchange opinions with each other on the platform "oVice". Details will be announced later.
Language
Japanese and English
Deadlines
2022
Sunday, November 20, 12:00 p.m.
(application deadline has passed)

Registration and payment of registration fees by presenters and organizers of symposia
Applications to present
Applications for student poster awards

2023
Friday, January 13, 5:00 p.m.
Tuesday, January 31, 5:00 p.m.

Early bird registration for non-presenting attendees

(Wednesday, February 1)

(Poster presentation file can be submitted from this date)

Friday, March 10, 5:00 p.m.

Poster presentation file submission
Venue
The meeting will be virtual. All sessions, planning symposia, ceremonies, and lectures will be held online.
A public symposium will be held both virtually and in person at Torigin Bunka Kaikan (Shoutokuchou 101-5, Tottori City).
Eligibility
Attendance
Both JFS members and non-members may attend the meeting.
All attendees, including invited speakers, must pay registration fees in advance.
The public symposium is free of charge.
Presentations
Only JFS members may present.
Non-members who are planning to present must pay membership and registration fees by Friday, January 6, 2023. A JFS member ID will be provided as soon as payment is confirmed by the administrative office. Click here to join.
Non JFS members cannot present, aside from speakers invited to present at the planning symposia.
Presentations must be delivered by the first author. Other authors cannot present on behalf of the first author.
Aside from the awards lecture, presenters may only be the first author of a single presentation.
Registration
Registration and fee payment can be completed via the meeting-registration system, which is currently under construction and will become available on November 1, 2022.
Members who plan to present must apply via this system at the time of registration.
Non-presenting attendees must register and pay the registration fee in advance via the system. The deadline for early bird registration is Friday, January 31, 2023. Undergraduate students who will not give presentations may attend free of charge.
Registration fees
JFS member (regular)

JFS member (student)

Non-member

Early bird registration
(by Friday, January 31, 2023)
8,000JPY

1,500JPY

8,000JPY
Regular registration
(after Saturday, February 1, 2023)
10,000JPY
3,000JPY
10,000JPY
JFS members must provide their JFS ID upon registration. See Eligibility.
Registration fees may be paid by credit card (strongly recommended) or by postal transfer. Presenters should complete payment as early as possible (by January 6, 2023, as stated above), as abstracts will not be accepted until payment has been confirmed by the administrative office.
Only payments by credit card will be accepted after March 11, 2023.
Information for postal transfers:
Account number: 00160-7-789845
Account name: NIHON SHINRIN GAKKAI TAIKAI UNEI IINNKAI
Issuance of a receipt may be requested through the registration system.
Registration fees are non-refundable.
Applying to present
Members may apply to present through the registration system. The application deadline is 24:00 p.m., November 20, 2022. (the deadline was extended)
Applications to present will be cancelled in the event that payment of registration fees is not confirmed by the administrative office.
Sessions and planning symposia
Outline
The meeting will comprise 14 regular sessions and 3 open call sessions. The regular sessions include both oral and poster presentations. The open call sessions will include primarily oral presentations, but some will also accept poster presentations. Presenters must choose the session in which they would like to present and either oral or poster presentation in the session; however, chosen sessions and presentation methods are subject to change by meeting staff.
Seven planning symposia are planned. Only invited speakers may present in the symposia.
Authors, affiliations, and presentation titles cannot be changed after 24:00 p.m. on November 20, 2022 (extended). Authors should communicate in advance regarding these details with their co-authors, or with their supervisors in the case of students.
List of sessions and planning symposia
Abstract submission
Abstracts must be submitted by 5:00 p.m. on January 13, 2023, via the registration system. Abstracts cannot be submitted until payment of the registration fees has been confirmed by the administrative office.
The body of the abstract may be up to 1000 bytes, including special characters (italics, subscripts and superscripts, Greek letters and so on such as "<i>" and "</i>"). Note that length limits are not based on word count. Figures and photographs are not accepted.
A PDF compilation of all abstracts will be available for download from this page approximately 1 month before the meeting. Printed and electronic issues will be published after the meeting with digital object identifiers (DOIs) for the latter.
Presenter instructions
(1) Oral presentations
The Zoom Webinar platform will be used.
Each presenter will be allotted 15 minutes (12 minutes for the presentation and 3 minutes for questions).
Presenters must share their screens and operate their presentations from their own computer.
After several presentations, the chair may allow time for a general discussion or a break (maximum 15 minutes).
(2) Poster presentations
PDF files must be submitted in advance. Files must be less than 10 MB and less than10 pages, and must not contain animations or videos.
All PDFs will be available on the meeting website during the meeting.
Attendees will have the opportunity to ask questions via a chat system.
PDF submission needs to be submitted from February 1 to March 10 (17:00 p.m.)
(3) Planning symposia
The Zoom Webinar platform will be used.
The organizer will inform the presenters of the presentation schedule, and will indicate whether presenters must share their screen or submit recorded files in advance.
Student Poster Awards
Student registrants who are first authors of posters may apply for Student Poster Awards at the time of registration. Evaluation criteria are: poster visibility and readability; quality of the research; and appropriateness of answers to the questions asked via the chat system.
Childcare support
For this, please ask diversitypromotion@forestry.jp.
International exchange
We provide opportunities for former international student members who have returned to their home countries to present their research and introducing activities of forestry societies in Asian countries at annual meeting. At the same time, we also provide poster presentations introducing the activities of forestry societies from Asian countries and others.
Click here for more details.
Contact
Membership, Registration
E-mail: office@forestry.jp (Administrative office)
Sessions, Presentations
E-mail: program@forestry.jp
Student Poster Awards
E-mail: hyosyo@forestry.jp
Other
Email: 134committee@forestry.jp